Going for Baroque
The Strathcona Symphony Orchestra is Going for Baroque by offering concertgoers a taste of some of the best composers from the period, including works from G.F. Handel, Vivaldi, Telemann, and J.S. Bach.
The concert will be conducted by SSO Music Director, Helena Jung, and the program will begin with a bold introduction by members of the SSO brass section playing George Handel's Music for the Royal Fireworks fanfare. The symphony will keep the momentum going until the grand finale of the Brandenburg Concerto No. 2.
Ticket prices are $25 for adults and $15 for children 12 years and under, and will be available online soon.
Concert performances:
Saturday 11 March, 7pm, St. George's United Church
505 6th Street, Courtenay
Sunday March 12, 3.00pm, Trinity Presbyterian Church
145 Simms Road, Campbell River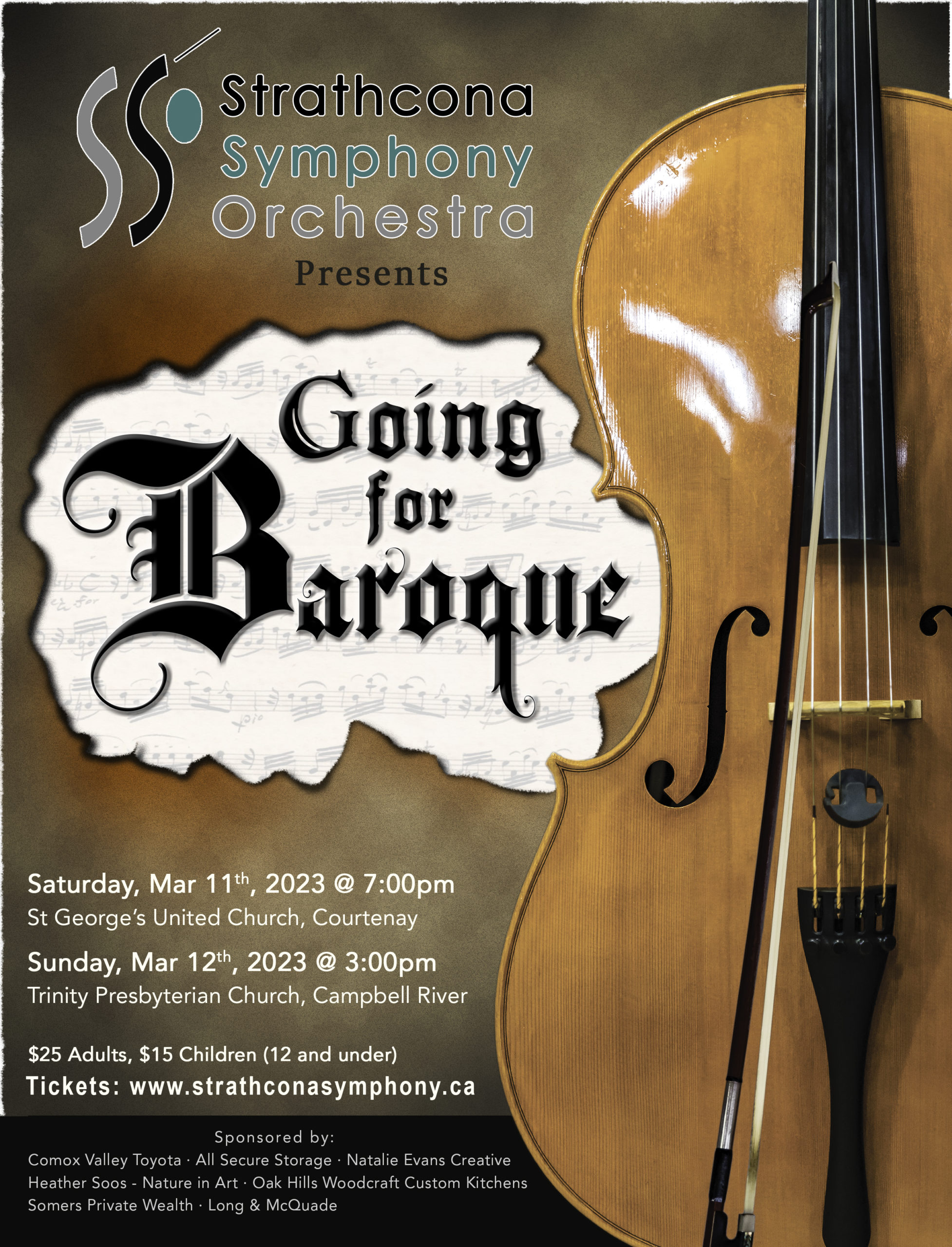 Unfinished Symphony
Featuring works by Schubert and Lalo.
27 and 28 May, 2023. Details coming soon.