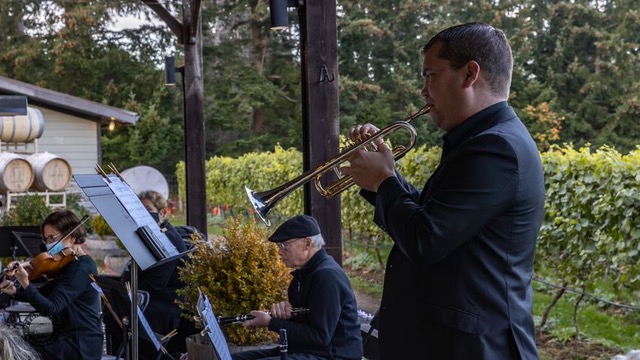 Who Are We?
From preteen through octogenarian and beyond: we are a group of musicians who love to learn, play, and share music together!
Based in the beautiful Comox Valley and attracting musicians from as far south as Sooke and as far north as Campbell River, the SSO is a community symphony orchestra providing a musical home for musicians spanning a broad range of ages and abilities.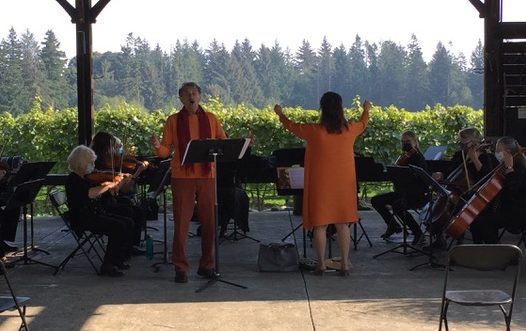 What Do We Do?
We offer opportunities for musicians, from intermediate beginner through professional, to play music in ensembles together.
Here, there is freedom to try new things: for some, the SSO offers an opportunity to experience playing with others; for others, it's a chance to play a second (or third) instrument; for many of us, our weekly group practices represent a lifeline of respite from the rigors of everyday life.
Playing ensemble music together is an invigorating challenge that revitalizes the heart, soul, and mind!
During the course of a typical season, we prepare three concerts to share with our audience in the Comox Valley.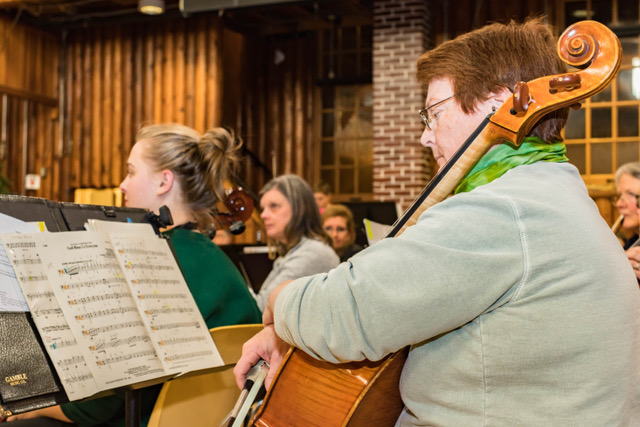 What Makes Us Unique?
We are a non-auditioned community symphony orchestra.
All you need to join the orchestra is to have played your instrument 2 years or more, and to be able to read music.
On special occasions, opportunities are offered to audition to play a solo or participate in a small ensemble.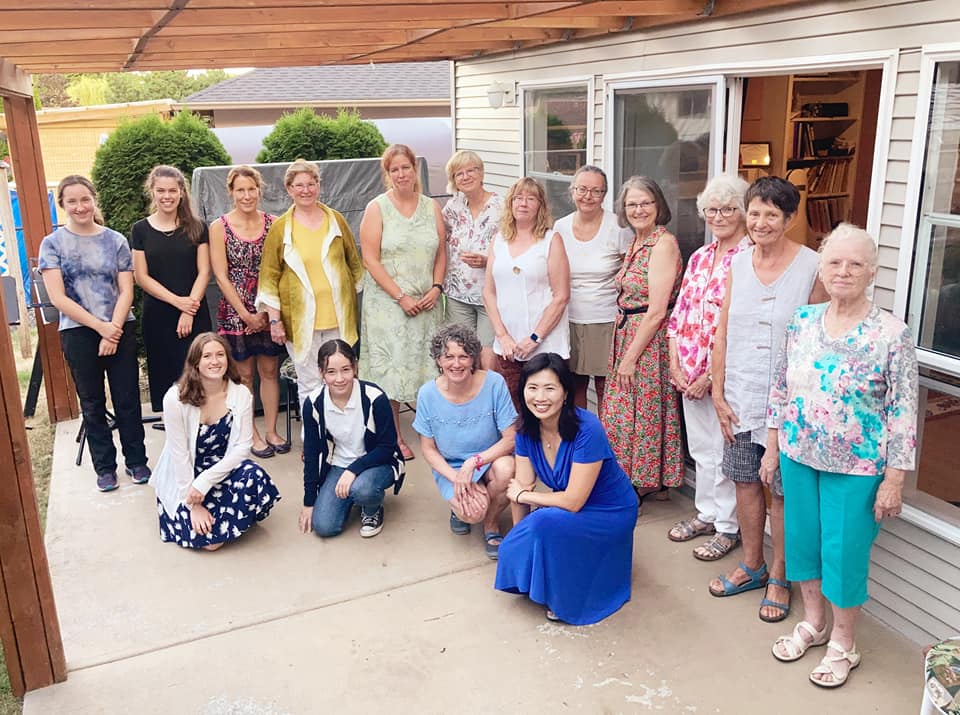 Musicians may move from one part to another.
In traditional orchestras, each auditioned musician is assigned one specific part (i.e., first, second, or third) and remains there throughout the season or longer. In our community orchestra, musicians may switch from one part to another during the same season or concert program. Violinists, for example, may play first violin for the first concert of a season, and then switch to play second violin parts for the next concert (and vice versa). It's even possible for some instrumentalists to play music from a first part in one piece, second in another, and cover a completely different instrument in still another piece—all within the same concert program.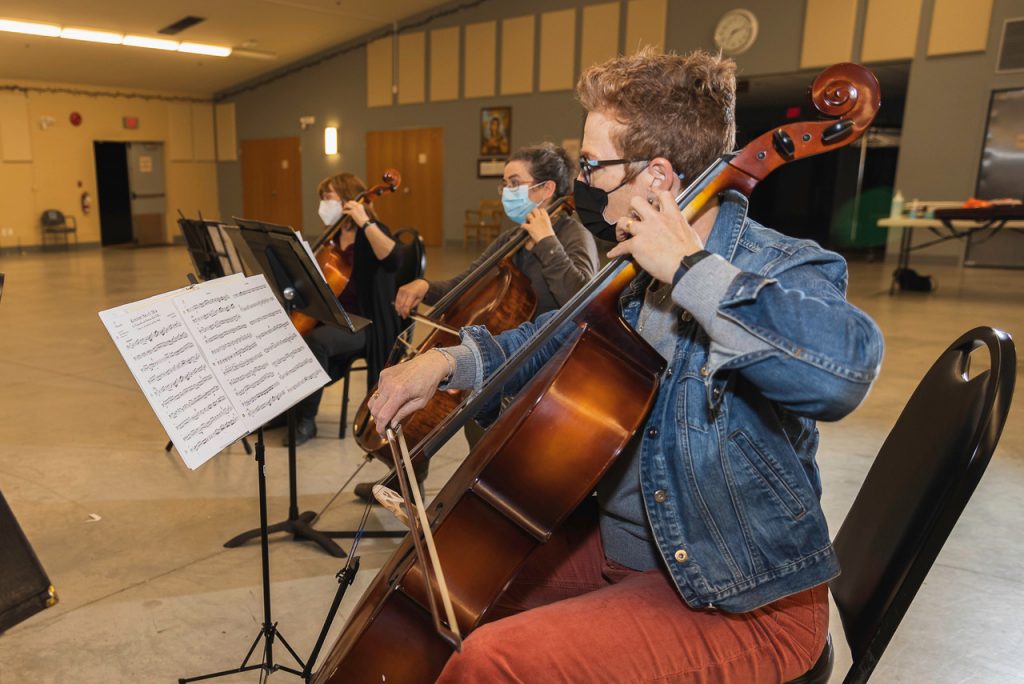 Musicians might play a part not originally written for their instrument.
Some musicians may fill in for missing sections: a trombonist, for example, may play a part originally written for a bassoon if the orchestra lacks a bassoonist; a keyboardist may cover a harp part in the absence of a harpist; a flutist might cover an oboe part in the absence of an oboist (all of which have happened during the SSO's history). In this way, musicians can experience a broader and more enriching range of challenges, while contributing to the music's texture and fullness, and building their musicianship, ensemble, and practical skills. This can help strengthen the group as a whole while paving the way for even more invigorating challenges down the road.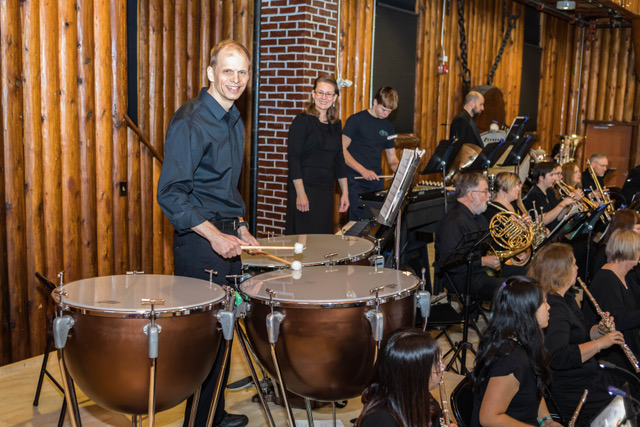 We have section leaders, not principal players.  
What's the difference? Our section leaders are asked to oversee the needs of the group as a whole, while also being mindful of the needs and interests of the individuals within their group. Section leaders are asked to keep notes of rehearsal changes and ensure everyone in their section is aware of the updates. At the same time, section members are encouraged to reach out to their section leaders if they feel uncertain about details or need help. Sometimes, the level of difficulty of a particular piece is beyond the current skill level of an individual.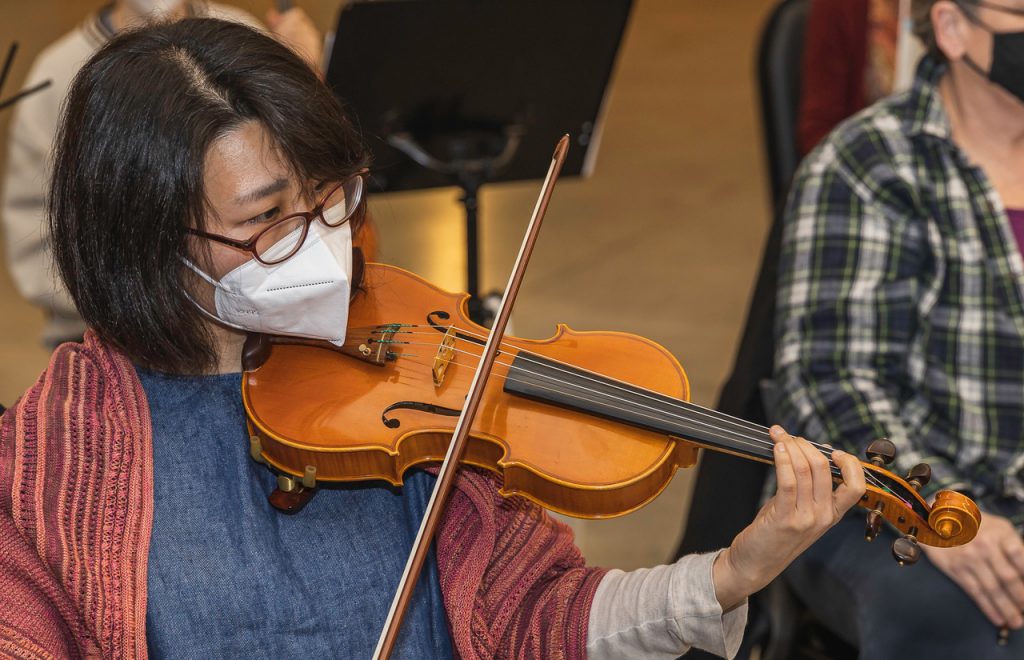 A section leader can offer ideas on how to simplify the passage, allowing the musician to continue to participate and contribute to the overall sound of the orchestra. The difference between the role of principal and section leader also becomes apparent when it's time to play solos. Whereas principal players generally play most, if not all, solos, section leaders offer solos to different musicians at different times—which provides broader opportunities for more musicians more frequently than with a conventional approach.
Similarly, more tedious parts may be shared by different musicians at different times. The hope is that the overall experience is more rewarding, and conducive to the growth of each section as well as the individuals within it, than with a traditional hierarchical approach.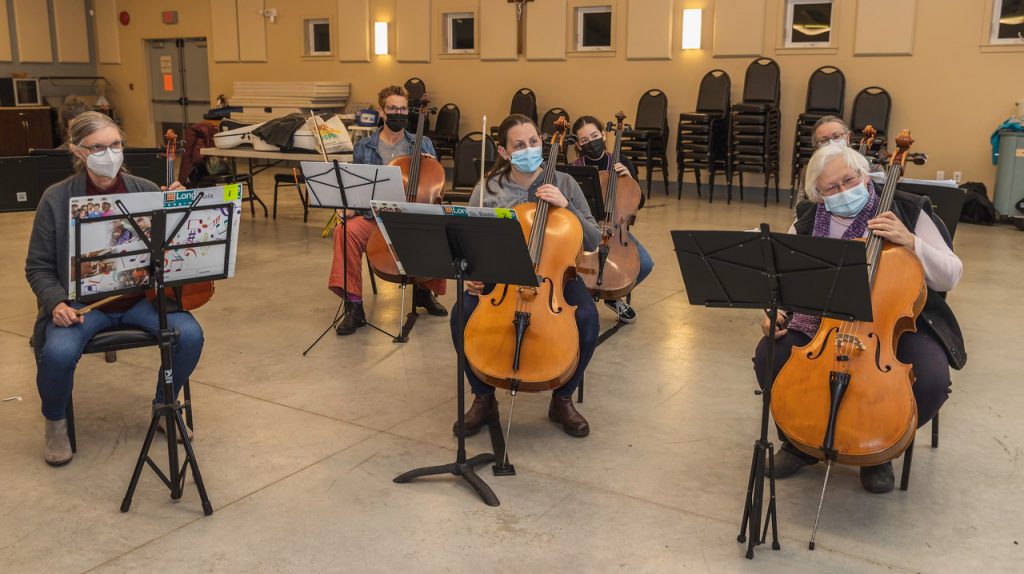 Section leaders may not be the oldest musician there.
A younger player may have more experience with their instrument than their fellow section members. Leadership offered to younger musicians can give an opportunity for younger players to build skills invaluable for their later careers, whether in the field of music or otherwise. At the same time, the musicians they lead can give encouragement and support to their section leader as they learn to manage and fulfill their responsibilities.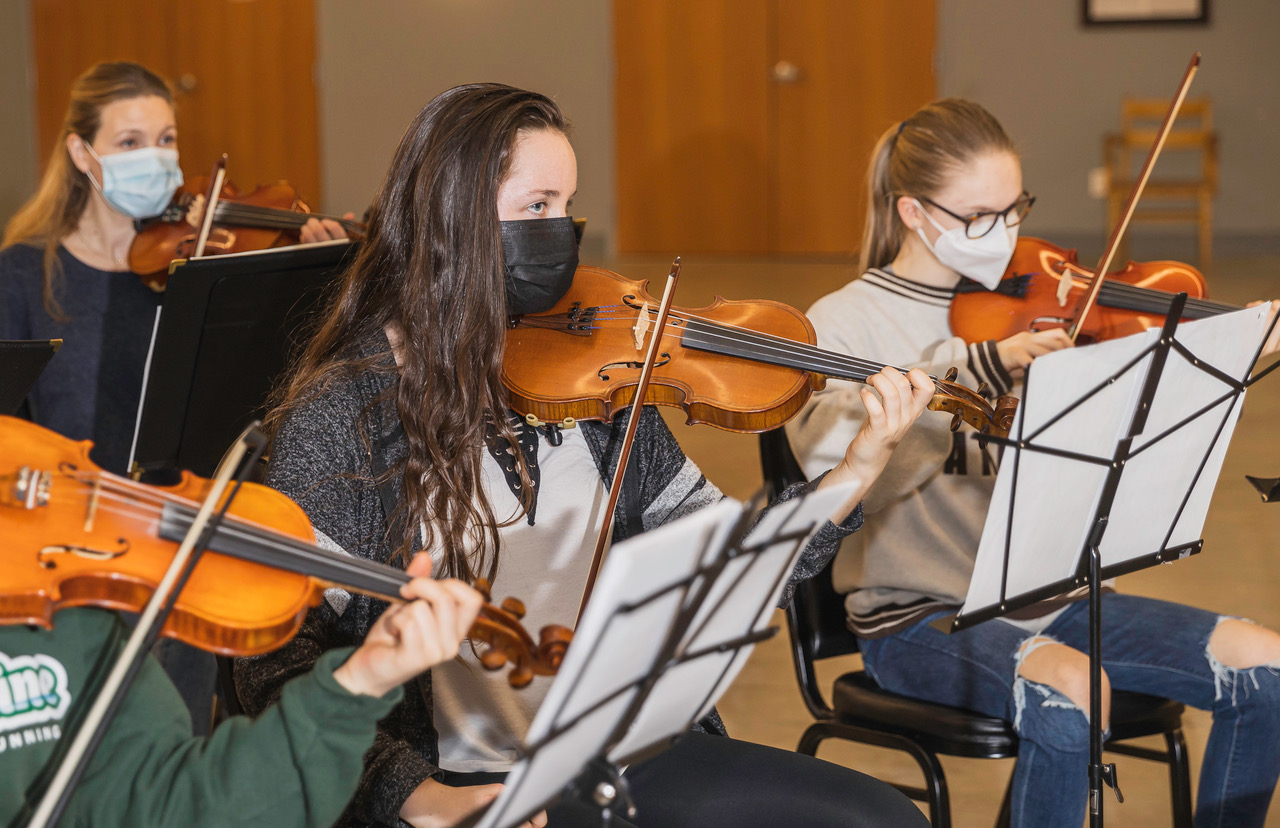 Musicians may take turns serving as section leaders.
Different musicians may serve as section leaders from season to season, or even from concert to concert. This can ease the pressure off one person while affording different people the opportunity to experience and practice leadership. We've even had different concert masters within the same season. It doesn't happen in every section—not everyone wants the responsibility of leadership—but adjustments are made as the conductor sees fit.
It's not just a matter of what's best for each individual, but what's best for the group as a whole, as well as the parts functioning within, as they interact, interconnect, and complement one another. It's a great opportunity for us to practice considering interests beyond our own. In this way, we gain greater appreciation for how each person and section affects (and is affected by), influences (and is influenced by), and depends upon, each other. Our whole is greater than the sum of our parts. We strengthen and encourage one another.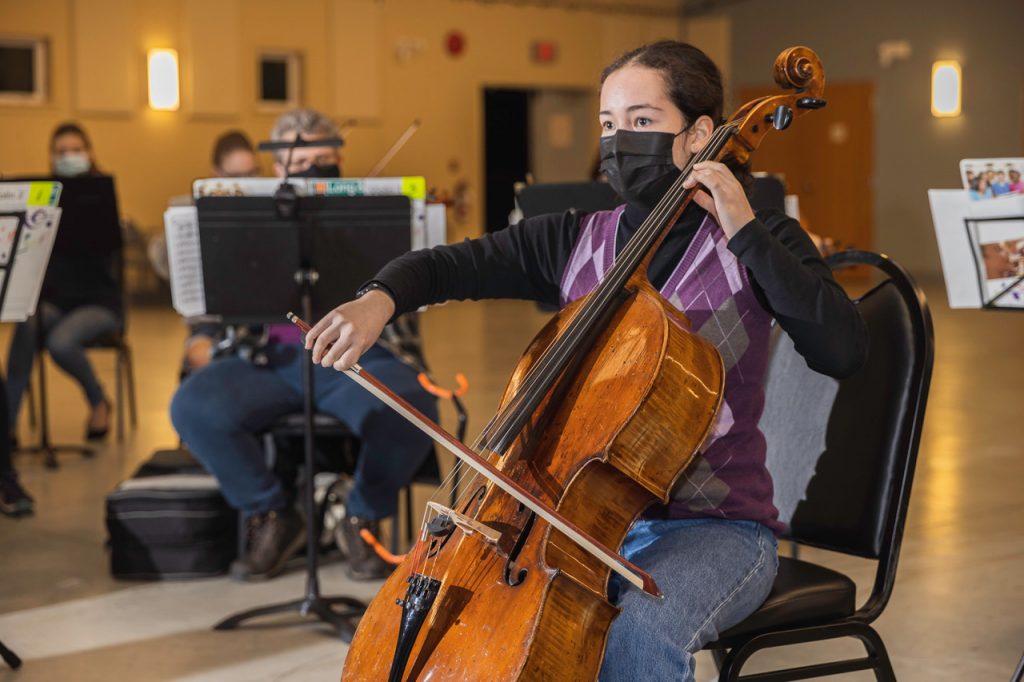 What instruments do we play?
Strings (violin, viola, cello, double bass); winds (flute, piccolo, oboe, clarinet, bass clarinet, bassoon); brass (trumpet, French horn, euphonium, trombone, tuba); percussion (timpani, bass drum, cymbals, glockenspiel, xylophone, and a host of hand-held percussion instruments).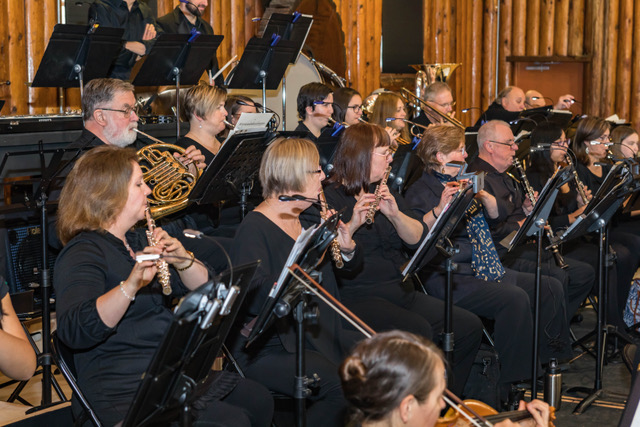 What music do we perform?
From classics (Baroque, Classical, Romantic, 20th century) to contemporary; from famous composers of old to brand-new ones; from symphonies to pops, to movie soundtracks, and, occasionally, famous favorites from musicals; from grand orchestral works to string orchestra repertoire and small ensemble selections, we play a broad range of styles and genres to delight a broad range of music lovers—whether listening in the audience or performing with the group!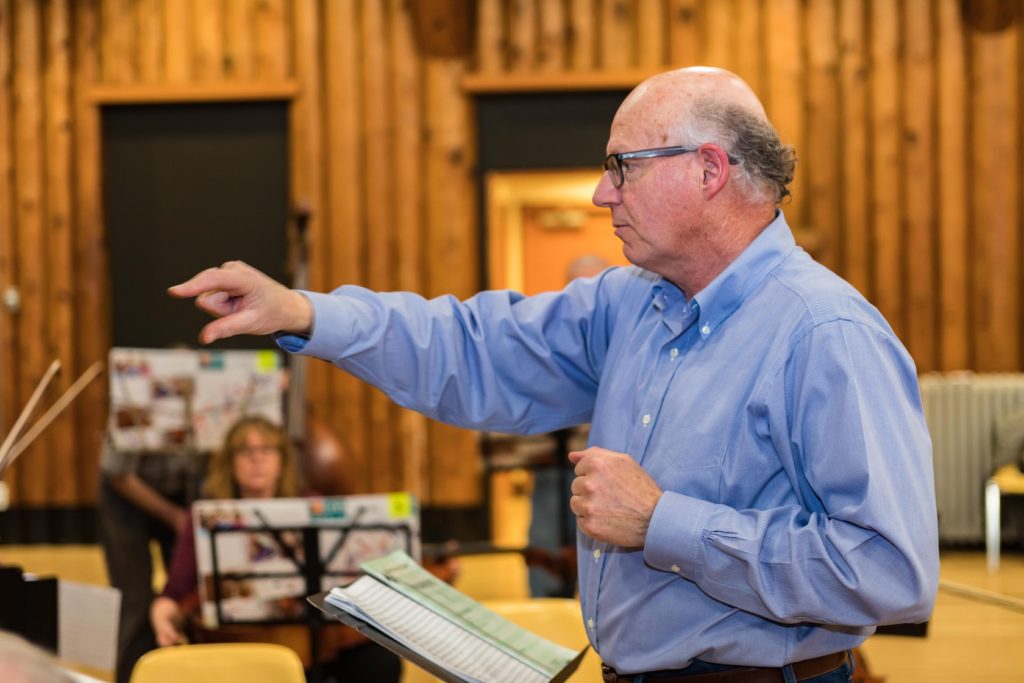 Why it matters
Music brings people together. Music bridges gaps in understanding and opens opportunities and doors that might otherwise go unnoticed or overlooked.
Playing music together helps us connect with people we might never have met otherwise. Working on a challenging repertoire together helps us grow, and learn, and gives us the opportunity to experience the thrill of finding out what may be possible when we dare to try. Being part of something that is bigger than just one person helps us discover what may be possible when we are not alone.
We are better together.