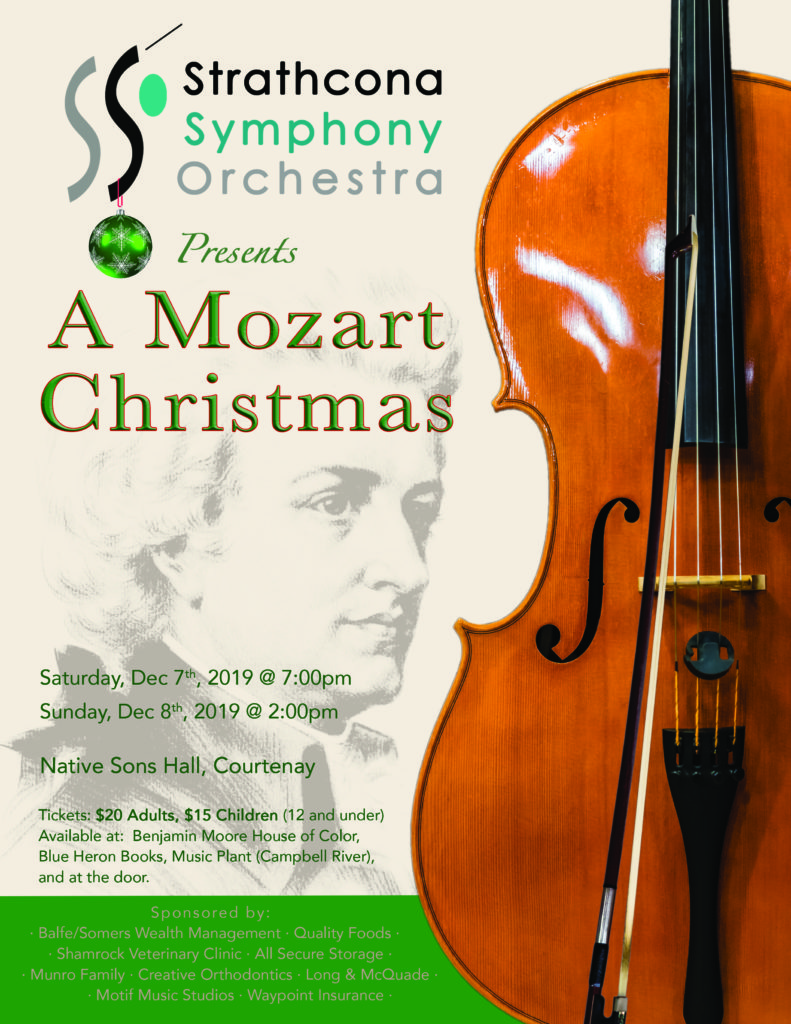 A Mozart Christmas Programme:
Eine kleine Nachtmusik
Magic Flute Overture
Flute Concerto in D
Horn Concerto in Eb Rondo
Clarinet Concerto in A Adagio
Schubert's Ave Maria in Bb for Trombone
A Festival of Carols arr. Wagner
A Most Wonderful Christmas arr. Sheldon
The Christmas Song – Wells, Torme arr. McKenzie
December 7th @ 7:00 PM, December 9th @ 2:00 PM
Native Sons Hall , Courtenay, BC
Musical Director and Conductor: Helena Jung.
For more information, please call Pat at 250-339-5091