Next Concert: MOVIE MASQUERADE
Musical Director and Conductor: Helena Jung.
Native Sons Hall, 360 Cliffe Ave., Courtenay
Saturday, October 30, 7 pm Sunday, October 31, 2 pm
$25 for adults, $15 for children ages 12 and under.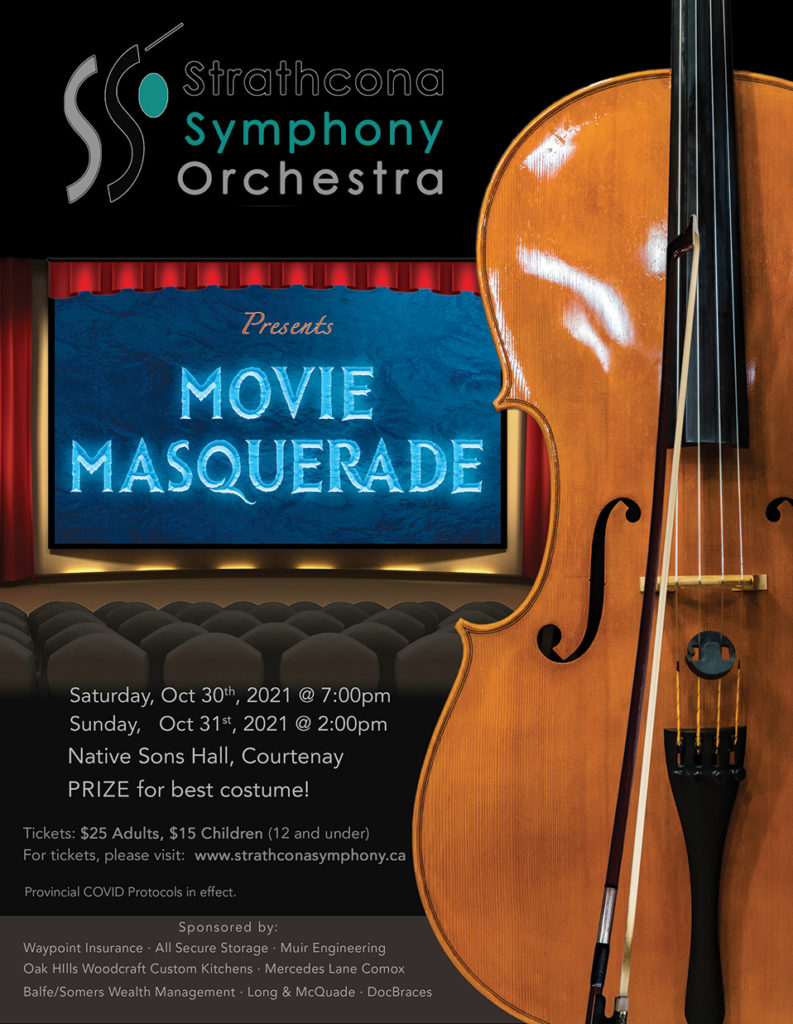 PRIZE FOR THE BEST COSTUME!
We invite you to join in the fun as we dress as our favorite character on this Movie-themed Halloween concert featuring the themes from some of the most iconic movies of all time!
Seating is limited for this event, so be sure to get your tickets for "MOVIE MASQUERADE" right away at https://strathcona-symphony-orchestra.tickit.ca/
Provincial health regulations are in effect, so please have your proof of full Covid vaccination ready at the door together with your photo I.D.  We are required to check for both of these before entering.
Make sure to bring a printout of your ticket (or the app showing your ticket).   Arrive 30 minutes before showtime to allow us time to process all this information.

Public Health Orders require all audience members to wear masks, and to present BC Covid-19 vaccine passport (age 12 and up) plus photo ID (age 19 and up).

For more information or if you have any questions, please us at email strathconasymphonytickets@gmail.com.